There was great excitement in Slade Valley  last Friday as we held or our annual JADD Charity Golf Classic. The weather, while gusty remained dry  and we had a record number of teams taking part.  Despite the COVID restrictions forcing a change to our format, we  believe  that we held an enjoyable and most importantly safe event for all competitors.
The results were as follows:
1st      P. McGee, E. O'Donovan, S. O'Reilly and D. Murray                 102 Points
2nd     T. Nolan, M. Lonergan, P. McManus  and G Nagle                   100 Points
3rd     S. McCauley, B. Mc Philips, B. O'Dwyer and D. Smith               100 Points
Thank you  for your generous support including entering teams, sponsorships,  donating prizes, entering our raffle  and making personal donations. We are very, very grateful. 
Finally, our thanks also goes to the captain and members and staff  of Slade Valley who year after  year give us such a  great welcome.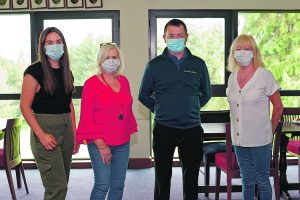 Niamh Guerrine, Jacinta Keegan, Eamon Devoy & Rose Dodson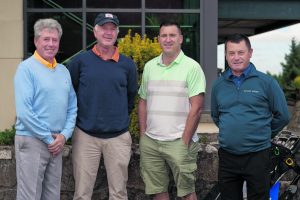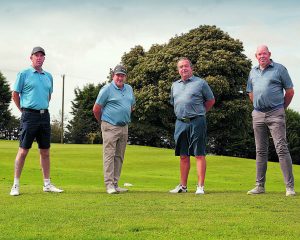 Shane McAuley, Barry McPhillips, Dave Smith, Charlie O'Brien (Dublin Port)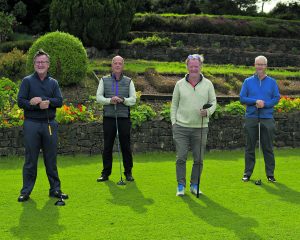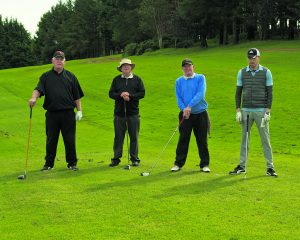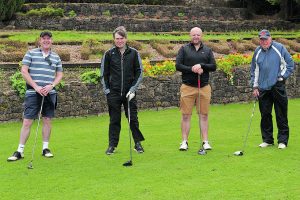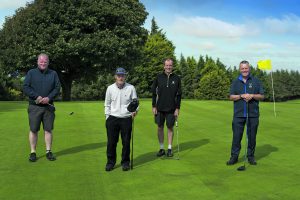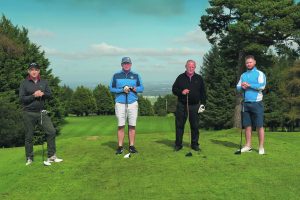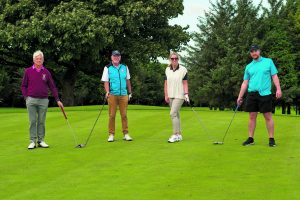 Owen Cassidy,  David Kennedy, Emma Kennedy & Jamie Kennedy